Summer Media Dine at 5280 Burger Bar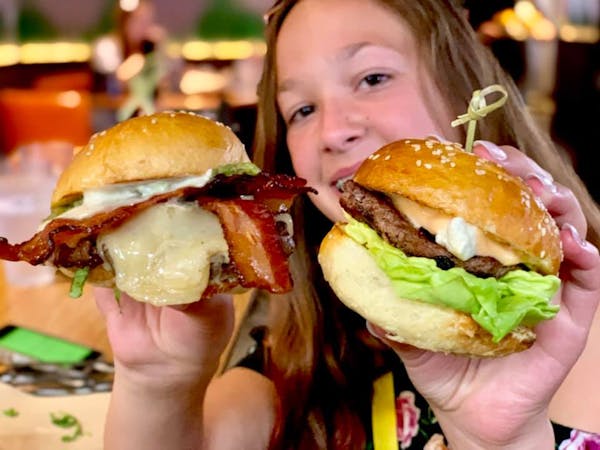 On Wednesday, July 10th, local tastemakers and influencers were invited a menu sampling at our Downtown Denver location in the Denver Pavilions. From our house made ice cream blended into our boozy Shaketinis to our I Can't Decide, they tried it all and nobody left hungry.
"Two sliders from 5280 Burger Bar in Downtown Denver. It's the "I can't decide" option. Menu option with a choice of any two burgers. It's really enough for two light eaters, especially if you filled up on shaketinis and fried pickles first." -Jen Goode of @100directions
At 5280, we aim to serve the finest chef-crafted burgers, salads, appetizers and sides made from the freshest, all-natural ingredients. Our Colorado-raised beef comes from hormone-free sources and our produce from local and regional farms. We also make all our sauces, ice cream, toppings, and buns in house. We loved being able to share our food with this local crew.
Seeing a group of strangers come together around a table of our juicy burgers and house made ice cream was a real treat and an experience we strive to create for every single guest.
Special thanks again for joining us @YelpColorado, @CominoFoodStories, @TastyDelightsOfLife, @NightLifeDenver, @100Directions, and @KellyCalvillo.
📷| Jen Goode