Our Food Truck Got A Face Lift!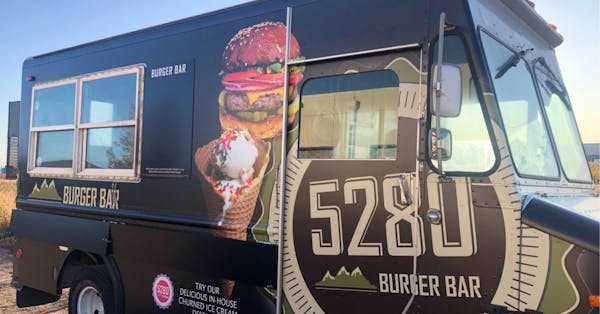 With the 5280 Burger Bar Food & Ice Cream Truck, we can bring everything you love about 5280 Burger Bar to you! It's perfect for Corporate Events, Birthday Parties and Sporting Events so now Denver's best burgers and ice cream are just a call away! We offer a variety of catering services, including: Food Truck Window Service; Indoor Catering; and, Pick Up + Drop Off Catering Services.
Our menu is chef-driven and we aim to provide you and your guests with a unique and delicious catering experience! We are excited to hear about what you are envisioning for your event and how we can be the right fit for all your catering needs. With both our food and our service, we seek to far exceed and redefine clients' expectations of what catering can be and promise to work closely with each and every host to create something special for you.
Interested in booking the truck? Click the link or email our Marketing & Events Manager, Taylor Stonack at taylor@5280BurgerBar.com!