Five Of Our Burger Toppings You Might Not Think Of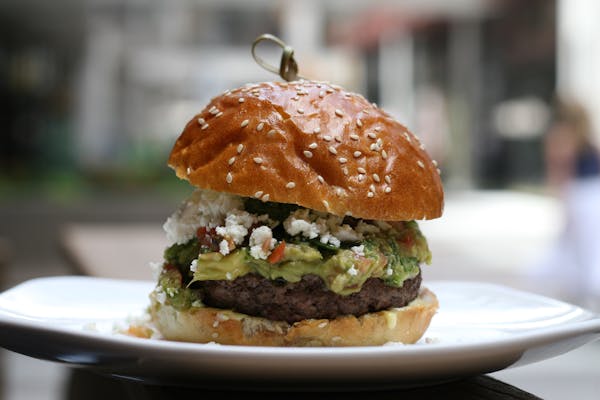 There is nothing better than a juicy burger cooked to perfection. A fresh hamburger or cheeseburger can be made even better by choosing the perfect burger toppings to add flavor to make our fresh made burgers sing with flavor.
When you eat a fresh-made burger at 5280 Burger Bar, you aren't limited to just ketchup or mustard. We have toppings that will bring a glint of joy to your eye, and to your taste buds. Some options to consider:
Jalapeno cream cheese—The soft texture of cream cheese melting into the beef, and with a taste of Jalapenos to make your sandwich stand up and stand out.
Fritos—If you're new to town, this might seem a little odd, but Fritos are a Texan innovation, and for many people, there is no better topping for a burger than Fritos. Fritos gives a succulent fresh-made burger a little extra crunch, as well as some extra flavor. It's like a Frito pie, but better.
Garlic aioli—This is another creamy topping that tastes so great on a fresh burger that you may not want to add any other condiment to your burger. Give this topping a try and you won't settle for simple ketchup and mustard again.
Chili-If you're going to eat a burger in Texas, add chili. It's a Texas burger tradition. Think about the red chili sauce hitting your mouth, adding extra flavor to your fresh burger, then washing it down with a wonderfully cold beer or another drink of your choice.
Fried egg–What is the ultimate add-on for a burger? For many people it is the fried egg, however, to be worthy of a juicy burger, the fried egg has to be soft. Imagine a soft egg that explodes on that first bite and mixes with other toppings to add a flavor extravaganza. It might be an egg, but you won't confuse this meal with breakfast!
The thing to remember is that no matter what topping you want, we will make your burger or another sandwich your way. Let us know and we'll help make you one of the best burgers you've ever eaten.